This is going to be a milestone year for a technology that can add useful information during a home inspection. Thermal imaging is not new. My father worked with airplane mounted thermal imaging systems when he was in the aerospace industry back in the 1960s. (And they cost over $100,000.) I used them for analysis of circuit design in the 1980s when I was an electrical engineer. (And they cost over $10,000.) This year they will be available for under $400. All they need is to attach to your smartphone. FLIR, a company that has a large market share for the current thermal imaging cameras, is introducing its FLIR ONE. It attaches to a smartphone and will give users a new way to look at the world.
FLIR
Here is a link to more information: http://www.flir.com/flirone/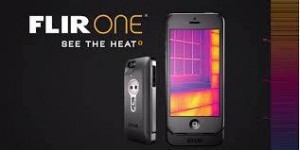 The concern is that reading and interpreting thermal images is not a task for amateurs. I participate in a number of home inspector type forums and there is a constant debate about the use of thermal imaging in residential inspections and problems with liability and misinterpretation. I personally had an energy audit done this last year and the auditor used a thermal imaging camera and even he wasn't always sure what he was seeing.
This could get interesting!
Jon Boyd Broker/Manager
The Home Buyer's Agent of Ann Arbor, Inc
1905 Pauline Blvd. Suite 1 
Ann Arbor, MI 48103
We serve the Ann Arbor – Brighton – Plymouth – Novi – Canton – Ypsilanti – Saline – Chelsea – Dexter – Novi – Northville areas in Southeastern Michigan.